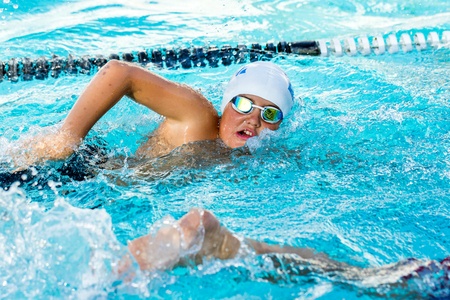 It's that time of year where children are back in class and refocusing on their studies. Many parents are forced to make the decision about whether their kids will remain in their swim classes or opt for other activities. At Premier, we support every parent in his or her decision because we understand that no one knows your kids better than you, but we wanted to take a moment to remind you of the top 5 reasons year-round swim lessons are worth the investment.
Keeping Your Child Safe
The primary goal of teaching your child to swim is simple: help keep them safe around the water. Like all new skills, swim skills need to be practiced for them to remain effective. As children progress through their summer swim lessons, they become more and more capable of staying afloat. However, after months outside of the water, those skills diminish significantly.
Proven, Progressive Curriculum
With professional swim lessons, the curriculum is carefully crafted to progressively build upon skills. Each achievement leads them into the next level, so they are more likely to experience great success in their lessons. Professional swim lessons are designed to keep children learning in a continuous manner. When lessons are interrupted for months at a time, children spend a good deal of time relearning the skills they need to progress to the next level, which can be frustrating for both the child and the parents.
Stronger Performance in the Classroom
In a study by the Griffith Institute for Educational Research in Australia, researchers found that children who participated in swim lessons demonstrated more advanced cognitive abilities than other children. From understanding directions to mathematics reasoning, your investment in childhood swim lessons may also be contributing to a stronger performance in the classroom.
Despite the cooling temperatures outside, it's important to keep your children safe and capable around the water. Keeping your child enrolled in year-round childhood swim lessons not only keeps their skills honed, but it also sets them up for lifelong fun in the water. Click here to learn more about the Premier Aquatic's year-round swim lesson programs.
Sign up for our Newsletter to receive discounts on offseason lessons!