It's a common misconception to think that swimming is a summer-only activity - that once the days cool down, and school starts back up, it's time to pack up your suit until the next May - but this is far from the truth. Here's a few ways that keeping up the swim lessons year round can benefit your kids: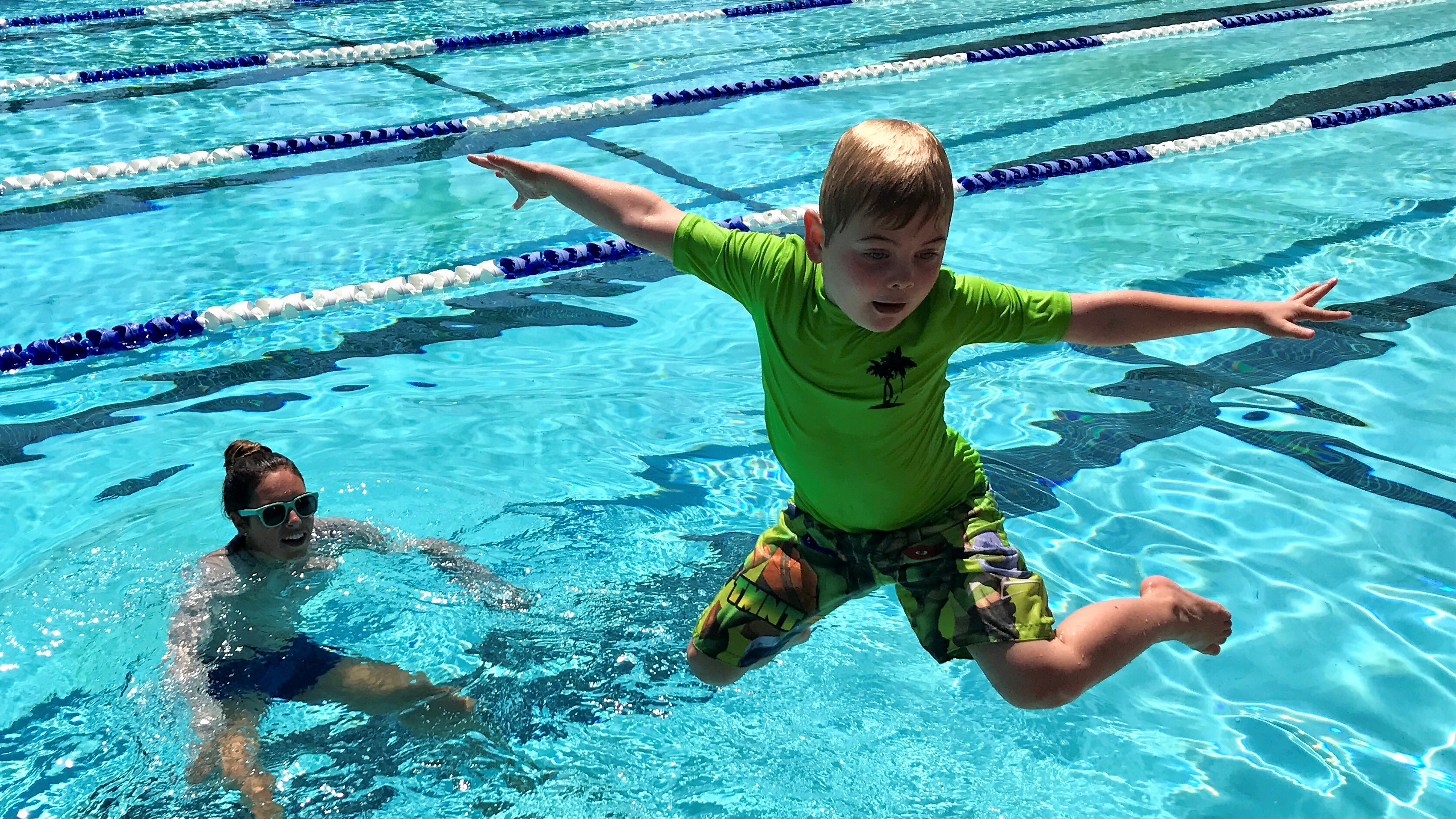 Consistent Growth. Continuing lessons throughout the year will not only help maintain the skills learned over summer, but will allow consistent improvement and development of new skills. Doing year round swim lessons means leveling up more quickly and more time to perfect techniques.
Physical Fitness. Developing a healthy lifestyles is extremely important - even in the youngest of kids - and swimming is an easy way to keep any and all kids active. It is one of the lowest impact sports and has a very low risk of injury, which means they can be moving and playing without you worrying.
Better Focus in School. It has been clinically proven that swimming consistently improves cognitive abilities, and many children who swim consistently have better grades than those who do not. These children are able to learn discipline and drive in ways that transfer over to success in the classroom.
Improved Moods and Lower Stress Levels. Exercise releases endorphins, which means your kids feel happier and less stressed (both in and out of the pool). Improved moods and lower stress levels means your kiddos will have more energy to focus on the things they enjoy.
Building and Maintaining Friendships. Kids who keep up swimming after the summer months and into the fall and winter have the chance to bond further with their peers in swim class. Their social skills will improve and they can make some awesome new friendships.
No matter what time of year, swimming has amazing benefits. The "off-season" isn't really off for us, we want to keep moving and growing with our students all year round. Come join us this fall and winter, you definitely won't regret it.