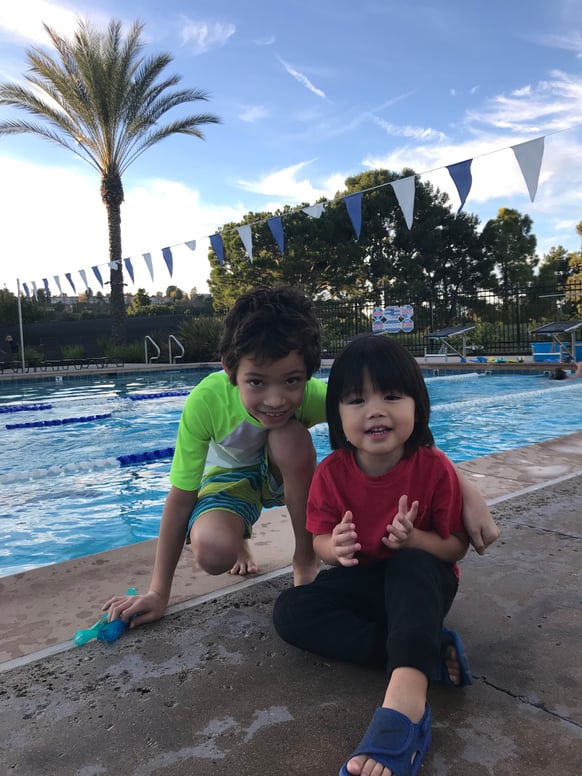 The Alcaraz Family has been coming to swim lessons with Premier Aquatics for over 5 years. They have made the pool a staple in their lives and we have loved getting to know them over the years!
Kenshin (9) started in Level 1 and has worked his way up through our program and is now a proud member of the Silver Group on Swim Team! His favorite stroke is breaststroke and his favorite instructor is Coach Ahna. Ken loves the treats she brings to practice to motivate the swimmers. Last year, she brought cookies for everyone to decorate after they worked hard in the pool!
Ken's little brother Oliver (3) started in our Parent and Me program and is now learning the basics of freestyle in Level 2. His favorite things are getting to do jumps at the end of his lesson and getting in the hot tub! Ollie is looking forward to doing all of the levels and one day being on swim team like his brother!
Ken and Ollie's dad, Nicholas, loves coming to the pool with his boys to watch them learn how to swim in a safe environment.
We are overjoyed at the love the Alcaraz family has for our programs. If you are looking to be apart of an awesome swim family, check out what we have to offer on our website.