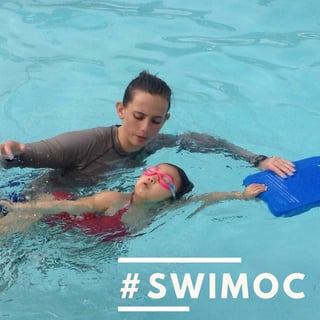 Be part of our family
We believe that we have made it as easy as possible for anyone to start their employment with us, and to prosper and develop a career at Premier Aquatics. Whether you found yourself on our doorstep for summer jobs as a lifeguard, swim instructor, or admin, our goal is to make the process as easy as possible. As Chief Happy People Officer my main aim is to keep new and existing staff happy! I have to admit, not all employees are 100% happy all of the time, but who is? We get things wrong (like most businesses) but we have made big changes to improve our onboarding process and make employees feel welcome. We pride ourselves on nurturing and incentivizing our employees to make them feel part of our Premier Aquatics family right from the very start.
How we get our people on board
When you start at a new job getting 'on board' can be hard work for both the new employee and human resource department, but we have formulated a plan to make this an easy process, and as stress free as possible. Once we have made a job offer (which has hopefully been accepted) we take the time to speak with the employee to discuss the next steps for working at Premier Aquatics, and we do our best to answer any questions the new employee may have. To become a Lifeguard or Swim Instructor with Premier Aquatics, you need to undergo a lot of really fun and informative training. In addition to the fun stuff, you must also complete the boring tasks like your I9 and the dreaded W4!
To make this as easy as possible to complete, we send out a new hire packet for you to complete through our human resources system Bamboo HR, a system used to 'empower our people'. It works almost like Facebook but for HR departments. The packet we send to all new employees includes all the documents and training that needs to be completed before the employees first day at Premier Aquatics. Everything is done online so it is automatically sent to an employee's email address. Employees can then work through the new hire packet at their own time and submit it all online. So rather than filling in 22 trees worth of paperwork (we also think we might be saving the planet a bit by doing this) employees just submit online and BAM, all done!
We have also created an online orientation program that employees can complete from the comfort of their own home, before they finally attend a short in-person orientation that readies the team member for their first day. Lastly, we have set up a parent orientation so parents will also feel part of the Premier Aquatics family.
When our people start work
So, once an employee has completed all training, documents and orientation, they will then be ready for their first day on the job.
On an employee's first day, their manager or supervisor will take the time to meet with them to go over any questions they might have about the job. Then, on the job training will begin! Rookie Lifeguards will begin by shadowing our experienced Lifeguards; and Swim Instructors will begin the classroom and in-water training program. This gives new employees on-the-job knowledge and allows them to familiarize themselves with their specific department before they start to work solo. We ensure all new employees feel settled and able to do the job rather than just throwing them in the deep-end (no pun intended).
We place a strong emphasis on company culture, and why it should be a top priority. We want you to feel comfortable at work so we have created a friendly working environment. We pride ourselves on an open-door policy for anything employees wish to discuss from serious HR issues, to just generally wanting a chat.
We also understand the importance of incentivizing employees. We have established a program to ensure that when employees do well at Premier Aquatics, that they will be rewarded. We know the importance of nurturing talent and looking after our employees. We want all of our employees to prosper and develop a career with us and our incentive program enables them to do this.
From onboarding new employees, to developing a career, our number one priority is our people, and making sure they are nurtured to perform to the highest standard.
If you are interested in joining our little family, we would love to have you. To get started, apply on the link below and we look forward to you being a part of our team!