We all want to do good in this world. Whether it is for loved ones, mother earth or society at large, the ripple effect is contagious. One good deed turns into another. Teaching our children to love every aspect of life, positive activities and deeds will help our children choose the correct path in life.
Here are a few ideas to help bring some joy and rewarding contributions into their daily lives.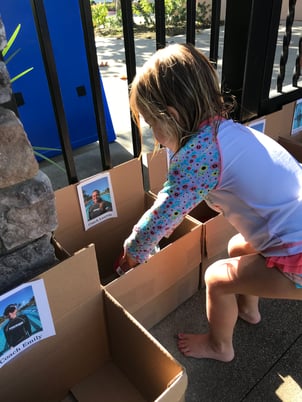 Volunteer at a Working Farm
If you live in or near a rural community, look to see if there are any working farms. Most farms welcome volunteers. It is a great activity to give back to some incredibly hard-working people and amazing way to learn skills of growing your own. Plus, a lot of these farms will give you produce, eggs, honey etc. as a thank you.
Donate Unwanted items to Charity
The act of giving is a great way to open the discussion about the meaning of charity. Why we give, why we need to give, and the value it does for all.
Have your child go through their closest and toy boxes to find items that no longer serve them. Give them options of different charities that they would like to donate their items to. Let your child make 100% of the decisions in the process. They will feel more empowered to continue doing good.
To further this notion, kids can participate in their sports program donations, too. At Premier Aquatics, we hold both a canned food drive and a toy drive during the holidays and use competitions to make donating fun on our pool deck!
Write 'Thank You' letters
There are few things nicer than getting a thoughtful handwritten note from someone. Have your child write 'thank you' notes to your mail carrier, garbage man, gardener, local fireman and policeman. Anyone that your child looks up to. Remind your child how it feels when they receive a nice unexpected gesture and how they could make someone's day by doing the same thing.
Volunteer to Walk Dogs at a Local Animal Shelter
If your child is an animal lover, there are a lot of ways they can help local animal https://swimoc.com/orange-county/swim-school/shelters. Most shelters have volunteer programs that allow your child to do good, but most do need a parent or guardian present.
Most of these animals need to be walked, fed, picked up after and need affection. A good day of helping those who are most vulnerable and helpless will give your child a good base of giving.
Pick up Litter at a Beach
Children are extremely observant and should notice what's going on in the world. Pollution and litter are not something that can be hidden. Explain what litter does to the environment and why it is important to do something about it. Join local clean-up events, start your own with friends or just make a day of it with your family. Seeing before and after of an area will give your child instant gratification of doing good.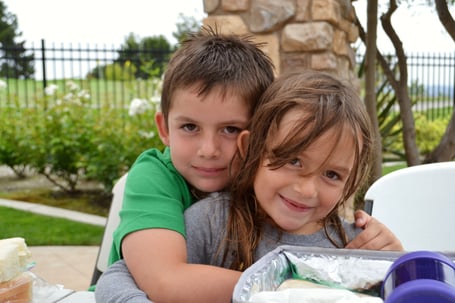 Take time to visit a Senior Center
Volunteering with seniors can be extremely rewarding due to how much seniors appreciate it. Children bring so much life to any room. The feeling a child will get knowing they have brought energy and companionship to someone can be incredibly fulfilling. This will give your child the understanding of treating their elders with respect.
Making volunteering an active part in your children's lives help them define their own sense of self. It helps with them being more empathetic, confident, and turns them into great leaders. In the long run it will help them define their life goals and career choices. Along the way of helping others, they truly are getting to help themselves in mind, body and spirit.