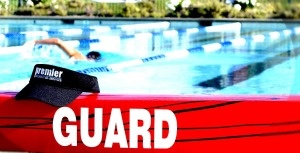 Why now?
If you enjoyed lifeguarding in 2020, then what are you waiting for? Season after season, including this past one, we hear so many first-time and returning lifeguards say, "I can't wait to come back again." So, why wait? Reapply now!
The New Year is the perfect time to reapply and begin the hiring process. Although summer is months away, we start ramping up early. Experience has taught us that summer is really just right around the corner-so don't wait! As an employee, you will find that there are additional benefits to getting hired early. By completing the hiring process now, you will be eligible to start working earlier in the year including Spring Break, weekends, and preseason events! If you wait for summer, you will most likely spend the first few weeks training and getting acquainted with our facilities and procedures. Before you know it, the season is over. Finally, by reapplying early, you can take advantage of our early-bird discounts on our Health and Safety Classes. Don't worry! We'll give you all the information you need when you reapply!
Most lifeguards hold their American Red Cross certification for two years. If 2020 was your first year lifeguarding, that's another reason why you should come back! Take full advantage of your certification and have confidence that beyond the horizon of summer, there will still be an employment opportunity in sight with Premier Aquatics. Have you had your eye on a specific position? Well, now is the time to speak up and claim your spot! Returning lifeguards usually get first pick on their preferred lifeguard positions and it is easier for us to accommodate preferences when you start the reapplication process early.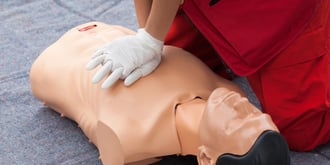 What's Next?
Everyday life can be complicated but getting re-hired has never been easier! We're offering flexible streamline courses this spring. Can't wait? Follow these steps:
Reapply

on our website- it's fast and easy!

We will review your application and the reach out to you.

In-Person meetings are less preferred, so we'll ask you to schedule a FaceTime or Zoom with us before we dive in!

Need your certification?

Get that done.

Don't need a certification? Great, we'll see you soon!

Attend orientation and get updates about Premiers new policies. You can expect to get a new uniform, go over your availability and scheduling questions, and find out what NEW locations Premier will service for the 2021 summer.
Don't wait to snag those shifts and roles you know you want! If you enjoy lifeguarding, rack up another year in the tower and turn your employment opportunity into another valuable experience. Buildup your resume and experience with Premier Aquatics!
We hope to hear from you soon!