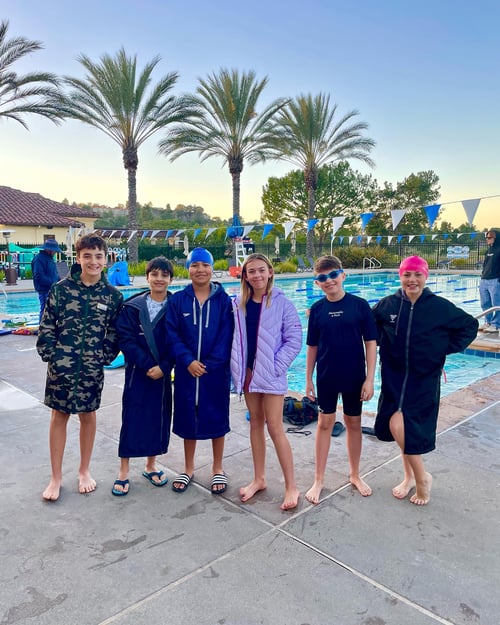 So what does it mean to be preprepared? The Oxford Dictionary says, (especially of food) prepared or produced in advance. "Take a few snacks or a prepared meal as a backup." Ok I get it, but one day my father-in-law used it in the best way ever and my family still uses it that way today! So, we were getting ready to meet for a family dinner and when we called my 90 year old father-in-law to make sure he understood that we would also be celebrating both my son's and husband's July birthdays. That's when he replied, "Yes, I already know that! I preprepared the card and gift for that!!" Hearing him say that through the speaker phone had us all busting out laughing. But it was actually quite a brilliant way to say that he had already done all the preparations ahead of time! By the way, English is not my father-in-law's first language. Actually it is his fourth! Right behind Korean, Chinese and Japanese! He had created a new way to use that word!
A few weeks later I realized how much I loved this new word, preprepared, and that I had been doing it my whole life! I am someone who always anticipates what is coming next. I don't like when I am not prepared. So much in fact that I realized how much I literally "preprepared" all over the place in my life! For instance, one night were making meatloaf, but halfway through the recipe we realized we only had a little ketchup left in the bottle. Totally not ok because you can't eat meatloaf without baking some ketchup on the top! My family was bummed, but then I remembered that there was a good chance that there was another bottle sitting in the pantry. So within a few seconds I found the bottle and dinner was saved. I had preprepared and it felt awesome!
Another example of my "preparedness" is that I always have some Pedialyte on hand. Because the last thing you want to do when you are vomiting and throwing up is go to the store. I almost always have the "brat" diet staples of bananas, rice, applesauce and toast on hand, as well as Tylenol and Advil, too. Call me too much, overly anxious, or a stress case, but I just love being preprepared! Having what I need to successfully help my family makes me feel great! And trust me, I'm the person you will want to be sitting next to on an airplane because I will have everything you could possibly need in my bag!
Then there was the summer we spent 10 days on a houseboat at Lake Powell and boy did my need to prepare go off the charts! Everything from food prepped ahead, to cooling fans, sleep masks in case the moonlight kept us awake if it was hot and we had to sleep on top of the boat! I was ready for whatever would come and all my "preparedness" made the trip better in so many seemingly little, but important ways.
So how about you? It's the new year! Have you thought about how you might like to "prepare" yourself or your family? Well, last summer I started swimming lessons for my son so that he would thoroughly enjoy our vacation in Hawaii. That worked out great because we were able to enjoy the water and even go snorkeling as a family. We actually continued to keep him in swimming because he enjoyed it but also because this summer he would like to take surfing lessons. So, hopefully the fact that he is preparing by taking swimming lessons all year will help his surfing lessons to be that much more fun and successful!
If you have a child who is already a great swimmer, Premier Aquatics has added a new swim program called Junior Guard Prep! For the child who aspires to be a Lifeguard someday this is a great class to do before the Jr. Lifeguard tryouts. The Junior Guard Prep class is designed to condition swimmers and prepare them for their Jr Lifeguard tryout! Students will swim Monday-Thursday for two weeks, at the same time each day. JPG focuses on increasing swimmer's endurance, efficiency in technical freestyle, water treading and breath control. Swimmers further their knowledge behind the reasoning of techniques, understand applications of pool swimming to open water swimming and promote lap lane etiquette in a fun environment. The 45 minute classes start in February and will be offered through May. Your child will have a great time learning useful skills that will help ensure a more successful try out and Jr. Lifeguard class. What a great way to "prepare" your kids for summer!