Choosing the right swim program for your child can be a difficult task. Common swim programs offered at most aquatic companies are group swimming lessons, private swimming lessons, infant swimming lessons, and swim team. Each program offers different benefits based on the needs of each individual student. Premier Aquatics offers an additional swim program that is unique to the company, called Fast Track Learn to Swim. With all of these programs being offered, choosing the right one can be confusing. Fast Track Learn to Swim is such a great program to choose and sets Premier Aquatics apart from other companies.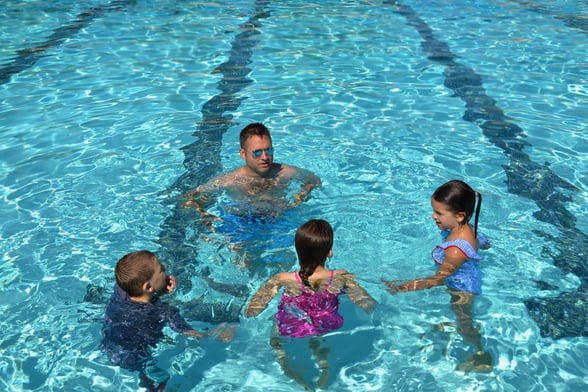 The Fast Track Learn to Swim program at Premier Aquatics is designed to offer an expedited learning experience for swimmers looking to learn skills at a quicker pace. Fast track sessions are two weeks long, meeting Monday through Thursday, for thirty minutes each time. The repetition of daily classes allows students to retain the skills better and be able to utilize their growth without waiting a whole week until their next class. Most children who enroll in the fast track program are able to advance to upper levels in shorter periods of time, through the consistency that the 8 classes in each session offer.
Regular group swimming lessons are also beneficial. If you are enrolling in a year-round swim program, once a week swim lessons are a great way to stay consistent, especially in the off-season months. Once-a-week swimming lessons can also help to avoid burnout. If a child has a busy schedule, including school and various other after school activities, swimming once a week can offer a nice balance to an otherwise busy routine. Once-a-week swim lessons can also give your child something to look forward each week.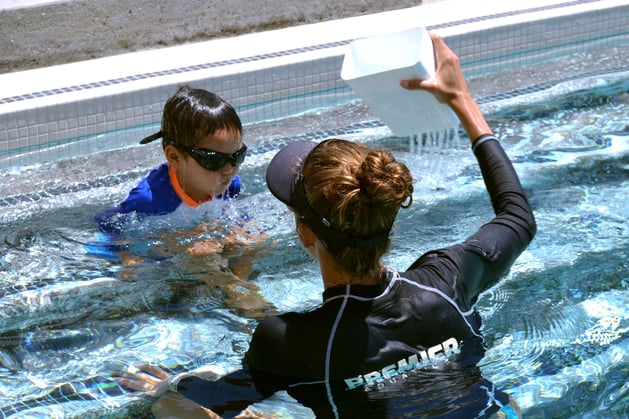 Private swimming lessons are a very unique choice. Most people choose private lessons if they want their child to get one on one attention for the full duration of their lesson, rather than sharing attention with other students in the class. Private lessons are an efficient way to get the max amount of skills done in a single lesson. On the contrary, some children thrive off of others, so private lessons are not the most effective form of learning. Either way, private lessons allow students to develop a special bond with their instructor and give a more personal experience than a group lesson may give.
With multiple swim lesson programs to choose from, each offers its own unique set of benefits. Although once-a-week group and private lessons serve many benefits, the Premier Aquatics fast track program is the most efficient for new, eager swimmers. The program is helpful in keeping new swimmers motivated and excited, while moving them through the specific skills of each level at a quicker pace.
If you are in the Orange County area and looking for awesome, quality swim lessons for yourself or your child, visit our website and enroll today. Premier Aquatics offers year-round swim programs for individuals of all ages.