Growing up in sunny Orange County usually means spending summers at the beach. Most parents looking for a structured summer activity for their kids decide on a local Junior Lifeguard program. Junior Lifeguard programs combine exercise, fun, and beach time, with education about marine life and ocean safety. Junior Lifeguards is a great summer activity for any Southern California kid, though it is not a simple sign up and begin. Participants must pass a swim test in order to join a program. Below, find some helpful tips to prepare your kid for the Junior Lifeguard swim test.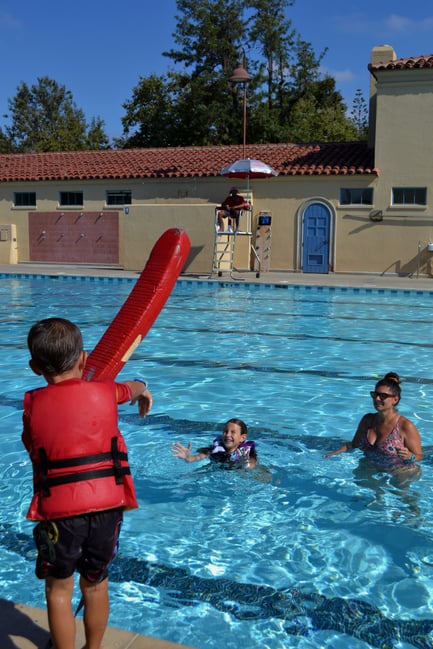 Typically, a Junior Lifeguards swim test involves treading water for five minutes, swimming underwater for ten yards, and swimming one hundred yards in two and a half minutes or less (times may vary from program to program). For inexperienced swimmers, these requirements may be intimidating. Luckily, there are many ways to prepare for this test, as well as multiple preparation programs that run ahead of testing dates. When conditioning your child on your own, follow these steps:
Build endurance- Although the swim test is only four laps, it is important to build endurance so that the sprint-pace can be maintained during all four laps. Without endurance, most kids will become tired after the first lap, therefore losing their fast pace and being unable to finish in the allotted time.

Practice technique- Endurance and technique go hand in hand. Without proper technique, swimmers will be unable to complete 4 laps in a quick, efficient way.

Proper technique for freestyle i

nvolves straight legs, lengthening the arms, and side breathing.

Treading water- Learning how to tread water may be the hardest of the swim test tasks. Swimmers are required to keep their head above water, while treading in place. Another term for treading water is "egg beater." Think of a hand-held mixer and the direction each tool turns when mixing. This is how the legs should move in the water while treading.

Breath Holding- Although ten yards is not too long, staying underwater and holding your breath for that distance may be challenging for inexperienced swimmers. Practicing a few strokes at a time with your head down, then gradually building from there, can help prepare for the underwater portion of the test.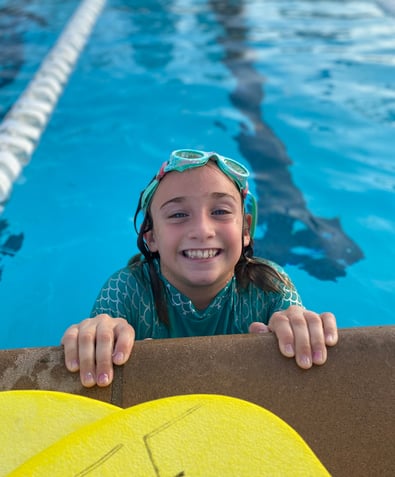 If these tips seem overwhelming to practice on your own with your child, have no fear. Premier Aquatics offers a Junior Lifeguard preparation program that begins at the start of March, giving plenty of time for practice before swim test dates. The program runs in two-week increments, meeting Monday through Thursday both weeks. Within the eight sessions, participants can expect to learn helpful technique tips, while also being conditioned to build strength and endurance. Participants will have multiple opportunities to practice every aspect of the swim test and improve on any challenges before their test date.
Overall, the swim test for Junior Lifeguards embodies various aspects that a strong swimmer would need to possess. With these helpful tips and resources to prepare, your child should have no problem passing their test and becoming a Junior Lifeguard!